Ref: ZT-057 / ZT-058 / ZT-059 / ZT-060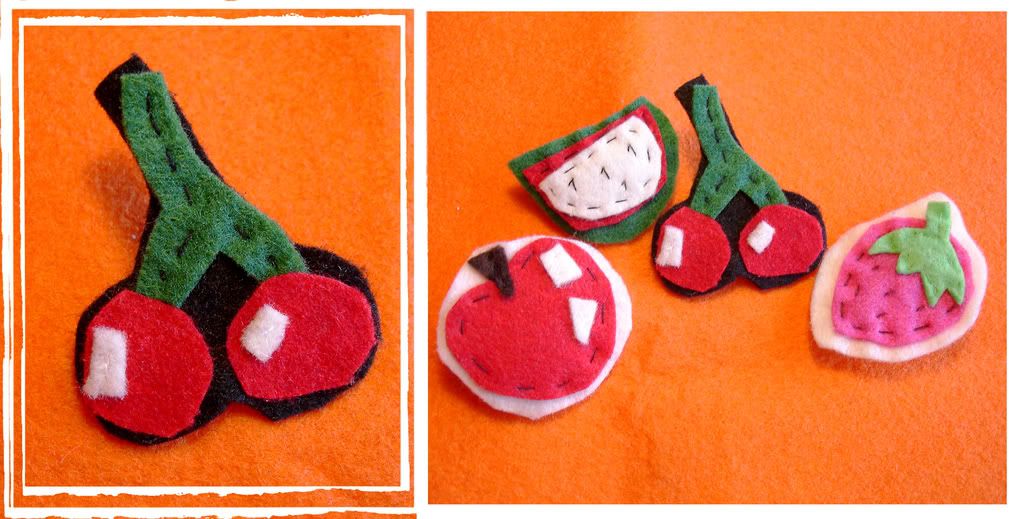 Set (4 items) --> 7 € Ref: ZT-061
Cada uno (Each one) --> 2 €
-------------
Set de 3 broches de Frutas.
Set of 3 Fruits Broach.
-------------
Todos los articulos estan hechos completamente a mano, cosidos a mano; por favor, tened en cuenta el trabajo que realizamos. Gracias.
All the items have been making by ourself. Please be considered with our work. Thanks.
-------------
Para hacer un pedido por favor, dejen un comentario, o escriban un Email a crzzyhatter@gmail.com
Enjoy it!
-------------------
ENVIO
Dentro de España:
CORREO ORDINARIO --> 1€ (No nos hacemos responsables de posibles perdidas en el envio)
CORREO CERTIFICADO --> 3€
SHIPEMENT
Outside Spain, email us please! crazzyHatter@gmail.com